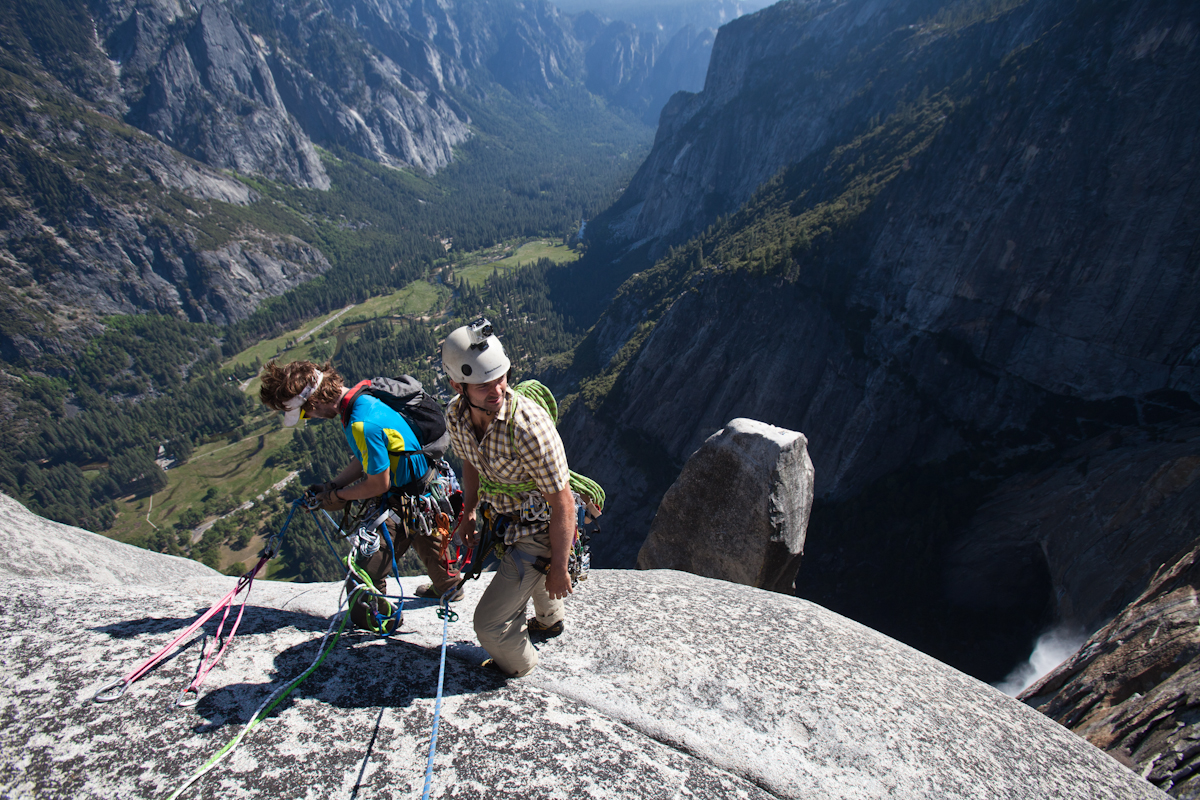 A close view of a sea anemone.
A red fan coral in blue water with a school of fish above.
Longtail boats at sunrise in Krabi, Thailand
A climber deep water soloing on the limestone cliffs of a karst drops into the water below after completing his ascent.
After a climber who was deep water soloing finished his climb, he launched himself from the cliff into the water below.
A fire spinner on the beach in Thailand.